Certifications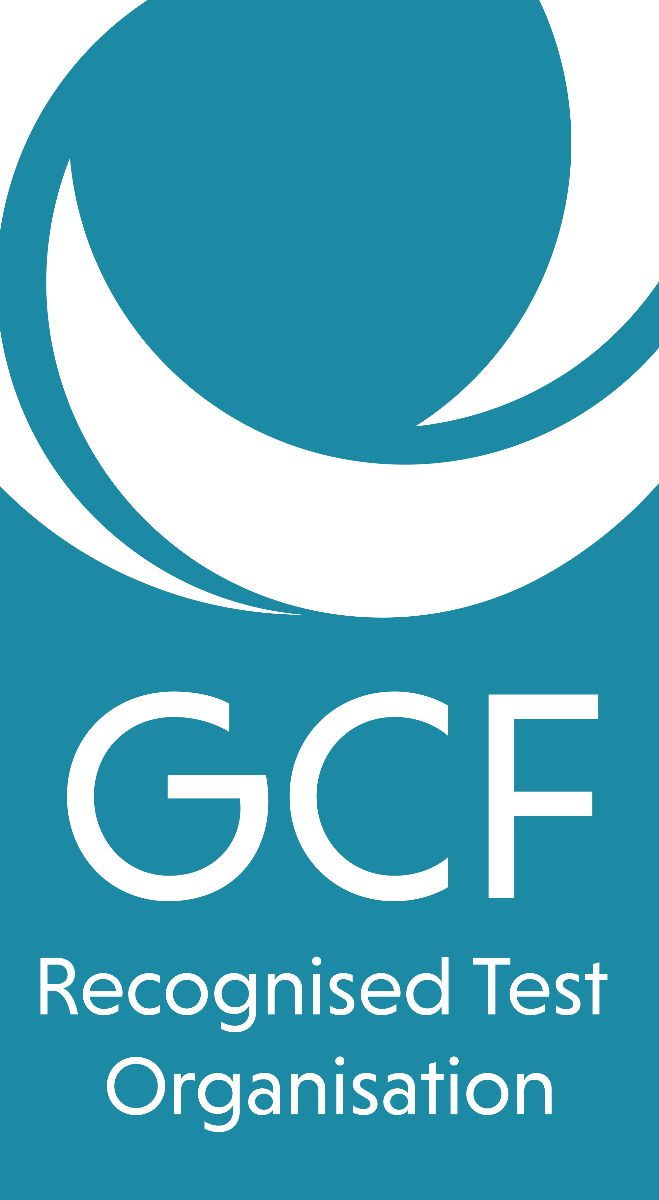 The Global Certification Forum, known as GCF, is an active partnership between mobile network operators, mobile device manufacturers, test instrument manufacturers, and test organizations. GCF was founded in 1999, and its membership has been responsible for creating an independent certification programme to giving operators confidence in the interworking of new mobile devices at a time of rapid technological development and market growth.
GCF's certification scheme has evolved to keep abreast of the needs of the industry. It is now recognized globally as the de facto standard for device certification and covers 3GPP (GSM, 3G/UMTS, LTE) and 3GPP2 (CDMA2000) wireless technologies. GCF's core objective remains to assure the interoperability of wireless products by means of a globally-recognized industry certification process which ensures compliance of products to agreed standards.
Recognized Test Organizations (RTO) are GCF Members that have demonstrated they possess the experience, qualifications and systems to assess mobile phones and wireless devices against GCF's Certification Criteria.
From January 1, 2013, it became a requirement that all device testing associated with GCF Certification must be undertaken by an RTO. The scheme recognizes Test Organizations in three distinct disciplines: Conformance Testing, Field Trials and Interoperability Testing. To become an RTO, an organization must submit a declaration confirming that it understands GCF procedures and has the ability to conduct testing in accordance with GCF rules and the relevant RTO requirements.
SAWTEST became GCF RTO and the third-party test lab authorized by GCF in 2017.

The American Laboratory Accreditation Association (A2LA) is a member of the International Laboratory Accreditation Cooperation Organization (ILAC) and is the only independent, 501(c)3, non-profit, internationally recognized certification in the United States. The organization, like the China National Accreditation Service for Conformity Assessment (CNAS), China National Laboratory Accreditation Committee CNAL, the certificates issued by its accredited testing or calibration agencies are mutually recognized in the international MRA multilateral mutual recognition organization.
In April 2018, a laboratory accreditation application was submitted to A2LA.
In August 2018, A2LA conducted an on-site audit.
In October 2018, it obtained ISO/IEC17025 qualification and became an A2LA accredited laboratory.